Helping You Move Team
Buying or selling a home can be complicated. Finding the right Real Estate Agent is pivotal in determining the success or failure of selling your home. Because excellent service is so important, the Helping You Move Team of specialists and the RE/MAX of Montgomery support staff assist with each and every real estate transaction. The Helping You Move Team is committed to provide you with the best service in the industry. Give yourself the competitive advantage and confidence in working with professionals you can trust. We are so sure that you'll not only be happy with our service that We Guarantee It! If for any reason we do not provide 100% satisfactory service, just let us know, and we will remedy the situation within 24 hours. If you are still not satisfied, we will release you unconditionally from any obligation to us.

Try these links for more info:
[Cheryl] [Betty] [Mission Statement] [Your Guarantee] [In The News] [Our Lighter Side] [e-mail us]
Cheryl Ashurst

,

REALTOR®, Broker Associate.

Cheryl has earned the reputation of being Montgomery Area's Leader in Real Estate.

She graduated from the University of Alabama 1982 in Therapeutic Recreation.

Cheryl specializes in listing and selling properties.

Being honest and straightforward is always the best policy — "I don't want to just list your property, I want to sell your property."

Cheryl, a native of Butler, Alabama, and husband, Jeff, of 24 years and have two children. She is active with Frazer Memorial United Methodist Church, Young Life and other various children's activities in the Montgomery area. Cheryl's favorite pastimes revolve around her family and activities on the beach and lake.

Betty Cannon, REALTOR®, Accredited Buyer Representative.

Originally from Dothan, AL, Betty has worked in Montgomery for 26 years. She has a BA from the University of Montevallo and Master's Degree from the University of Alabama.

Betty specializes in working with Buyers.

She is also an excellent relocation specialist providing buyers with enough information so they feel comfortable with their move into the area providing them with information on schools, recreation, shopping, etc.

She constantly stays on top of the market, often finding buyers that special home…even before the house hits the Multiple Listing Service (MLS).

She and her husband Terry have two grown children. Betty is on the administrative board at Frazer Memorial United Methodist Church and loves cooking, exercising and playing with her darling granddaughter.
Whatever we do,
Our FOCUS is on our CLIENTS
We are here to help them
BUY and SELL homes successfully.
We provide the utmost service by
Always thinking, acting and reacting
Completely and without delay.
Our belief is:
DO IT NOW AND DO IT RIGHT!
We strive to meet our clients' needs in a manner
That results in the least inconvenience to them.
OUR MOTTO
"We are never satisfied . . .
Until our clients are satisfied!"
"Though one may be overpowered,
Two can defend themselves.
A cord of three strands is not quickly broken."
Ecclesiastes 4:12

God Bless America!

Pray for our
country's strength

Many agents think their most important job is satisfying the customer...
........................................ ......We don't think that's true.

We believe that satisfying the customer is simply the minimum requirement for staying in business. Our team works consistently to improve our systems, processes and service to go well beyond the standard level of "service" provided by most agents.

Simply put, our objectives are to get your home sold quickly, for the highest price possible and with the least amount of stress. We want to provide the best service available in the industry.

We want you so satisfied with our services that you will gladly refer the Helping You Move Team to your friends, family and business associates.

|| Home | Preferred Buyer Program | Homes For Sale In Montgomery Area | Relocation | RE/MAX International | E-mail Us ||
|| Montgomery, Alabama-Newcomer's Guide | How To Sell Your Home Faster | Moving Tips | What's a Miracle Home ||


699 Summit Parkway, Prattville, AL 36066 ~ Toll Free 866-425-0184
Buyers Specialist: Betty Cannon, 334-224-8311
Sellers Specialist: Cheryl Ashurst, 334-224-8222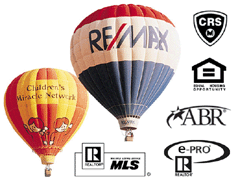 All information deemed reliable but not guaranteed and should be independently verified.
Though one may be overpowered, two can defend themselves. A cord of three strands is not quickly broken.
Ecclesiastes 4:12
The best real estate agents to help you move your home whether you are Buying, Selling, Building and Relocating in Alabama-Montgomery, Prattville, Millbrook, Wetumpka, Lake Martin, Lake Jordan, Montgomery county, Elmore county, Autauga county