I want to buy a home
Home Buying FAQs | Newcomer FAQs | Your Guarantee | Our Pledge To Buyers | Our Mission | Commitment & Loyalty to You
Want To Get Started Right Away? Click Here!
Helpful Links
About Mortgages | Mortgage 101 | Home Buying FAQs | First Time Home Buyers
Payment Calculator | Rent vs. Own Calculator | 15- vs. 30-Year Mortgage Calculator
Helping You Move Team
Pledge To Buyers
To provide unsurpassed service to help you buy your home at a fair market price, in the shortest time, with the least inconvenience to you, we will:
| | |
| --- | --- |
| | Explain real estate agency relationships |
| | Maintain communication during the term of the agreement |
| | Analyze buyer's property needs and desires |
| | Orient buyer to current market conditions |
| | Provide helpful community data |
| | Explain local real estate practices and procedures |
| | Provide information on lenders and financing alternatives |
| | Search the local multiple listing service for suitable properties |
| | Coordinate appointments and show all properties of interest |
| | Provide relevant market data as to fair market value of homes |
| | Disclose all material defects of the property known |
| | Discuss relevant information about the seller as known |
| | Explain the process of offer presentation |
| | Deliver Seller's Property Disclosure Form, if a RE/MAX listing |
| | Carefully explain and prepare offer to purchase forms |
| | Arrange to present all offers to seller in a timely manner. |
| | Strive to obtain the best possible price and terms for the buyer |
| | Explain post-purchase activities and responsibilities |
| | Follow-up on all post-purchase activities |
| | Keep confidential any information the buyer designates in writing as confidential |

Our mission, desire and goal at RE/MAX Properties is to assist all parties in accomplishing their goals and allowing them to obtain a satisfactory conclusion to the purchase or sale of their real estate. All of the efforts of the Helping You Move Team are geared to meet this end. As we strive to accomplish this, we base our actions on the following governing values:

We will constantly strive to be the most professional Realtors in Montgomery and the surrounding cities. Knowledge will be our partner in achieving the success that comes with being the best.
We will always be better prepared than our competitors, and are committed to providing superior service to our clients.
We will take the time to listen to our clients and their needs and assist them in producing a plan of action that will be quickly implemented and result in the realization of their goal.
We serve the customer. We are customer driven and in concert with our other values, we give customers what they seek.

We value our Associates - We recognize that

RE/MAX Properties

is only as good as its associates.

We practice

Teamwork

- We consider those who work for or associate with

RE/MAX Properties

are members of our team. We recognize that each customer, associate, or consultant as a unique contribution to make to our team effort.

We welcome innovation and adapt to change -- We constantly evaluate what we're doing and compare it to what is possible and what is needed. Nothing in real estate, or anything else that effects society, remains the same and neither can we.
We search for, live by, and teach correct principles -- Our services are based on correct principles that, when applied, produce positive results. We continuously search to learn more and adjust to what we learn.
We make a positive difference in people's lives -- Our investment recommendations go beyond being profitable and informative. They empower individuals and organizations to make meaningful changes and advances in their goals.

These are the top priorities for the Helping You Move Team
Meeting them will enable us to realize our mission.


Ready to start?
If you will just fill out this short form (takes about a minute or so), our team will start researching matches to fit your needs. At the same time, one of us will contact you personally to answer any other questions you may have!
items with a red * are required
If you provide us with as many details as possible below, we will be better able to serve your needs:
Thank you for taking the time to complete this form.
We will be in touch with you soon!

Helpful Links
About Mortgages | Mortgage 101 | Home Buying FAQs |
First Time Home Buyers
Payment Calculator | Rent vs. Own Calculator | 15- vs. 30-Year Mortgage Calculator
|| Home | Preferred Buyer Program | Homes For Sale In Montgomery Area | Relocation | RE/MAX International | E-mail Us ||
|| Montgomery, Alabama-Newcomer's Guide | How To Sell Your Home Faster | Moving Tips | What's a Miracle Home ||


4215 Carmichael Rd. Montgomery, AL 36106
Buyers Specialist: Betty Cannon, 334-224-8311
Sellers Specialist: Cheryl Ashurst, 334-224-8222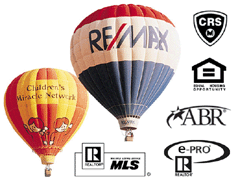 All information deemed reliable but not guaranteed and should be independently verified.
Though one may be overpowered, two can defend themselves. A cord of three strands is not quickly broken.
Ecclesiastes 4:12
The best real estate agents to help you move your home whether you are Buying, Selling, Building and Relocating in Alabama-Montgomery, Prattville, Millbrook, Wetumpka, Lake Martin, Lake Jordan, Montgomery county, Elmore county, Autauga county